Overview:
The CR-NH116 docking station makes it easy for you to connect and swap a 2.5in or 3.5in SATA Revision 3.0 hard drives (HDD) and solid state drives (SSD) through an available USB port.
Perfect solution for quick HDD access and transfer of Data, Pictures, Movies and Music.
Advantages: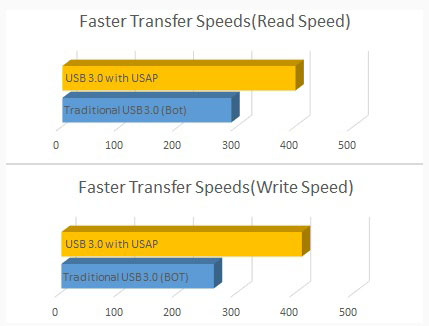 USB 3.1 Type-C w/ UASP (USB Attached SCSI Protocol)
The CR-NH116 performs up to 70% faster read-speed and 40% faster write-speed, faster than conventional USB 3.1 when paired with a UASP-enabled host*. The popular USB 3.1 format is limited by the original USB BOT (Bulk only Transfer) specifications, designed for the slower USB 2.0. But now with the introduction of UASP (USB Attached SCSI Protocol), it optimizes data transfers for products with USB 3.0 by allowing multiple simultaneous commands, while BOT only handles one command at a time. UASP simply reduces wait times, maximizes bandwidth utilization, and therefore enables faster and more efficient transfers.

UASP is supported in Windows 8, Mac OSX (10.8 or above), and Linux.
*USB 3.0 Host Connection with UASP support required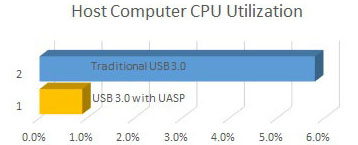 Reduced CPU Overhead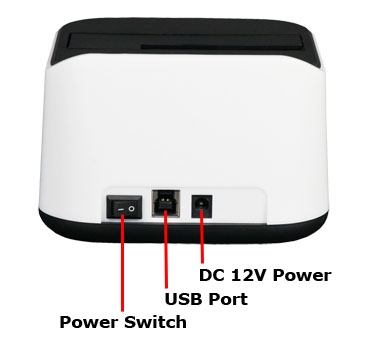 Compatability
With support for large capacity SATA Revision 1.0/2.0/3.0 drives (tested up to 10TB+), and 2.5in/ 3.5in drives, this HDD/ SSD docking station is compatible with virtually any SATA drive and greatly increases the storage/ backup capabilities of your computer.

Hassle-free access to drive data, with SATA Revision 3.0 built-in, hot-swappable top slot-loading dock design that supports both 2.5in and 3.5in HDD/SSDs.

Supports all of the leading operating systems, including: Microsoft Windows® (8/7/Vista/XP/Server 2008/Server 2003), Apple® OSX (10.9/10.8/10.7/10.6), Linux, and Google Chrome OS™.


Applications
Expand your storage easily and minimal effort

Quick access to drives for data recovery or retrieval

Backup your valuable data quickly and take the drive to an offsite location for safekeeping

Test or benchmark different hard drives and swap between them

Share video, photo, music, and data files from this easy-to-use CR-H116 dock
Features
Supports 2.5in and 3.5in form factor SATA hard drives (HDD) and solid state drives (SSD) with built-in SATA III hardware architecture.

UASP Support (Attached SCSI Protocol Specification Revision 1.0)

Compatible with USB 3.1,3.0/2.0/1.1 (Up to 5 Gb/s/ 480 Mb/s/ 1.5 Mb/s)

Compatible with SATA Revision 1.0/2.0/3.0 (Up to 1.5/3.0/6.0 Gb/s) drives

Supports up to 10TB+ capacity hard drives

Works in Windows and Mac OS X environments

Plug-and-Play and Hot-Swap compatible

Software RAID Compatible
Package Includes
CR-NH116 Base Unit

Power Cable

User Manual

USB 3.0 Cable
1 Year Warranty
Downloads
*Product appearance and specifications are subject to change without notice.